Volvo Oil & Filter Change in San Antonio, TX
When it's time for a Volvo oil change, you can count on the pros at our certified Volvo Service Center in San Antonio, TX. Whether you're coming in for complimentary service on a new vehicle or your classic Volvo 240D needs fresh fluids for the next leg of the journey, you've come to the right place. This page will tell you more about scheduling, Volvo Cars benefits, and a surprising fact that reinforces the value of a genuine Volvo oil change.
Reasons Why You Need a Genuine Volvo Oil Change
Whether you need an oil change on a Volvo OV 4 (and please bring her to us if you have one), a Volvo XC90 oil change, or any model in between, factory service should always be at the top of your list. Here's why:
Your Warranty Depends On It
Keep your warranty in good standing with proper service. If damage to your engine occurs due to improper maintenance, you might be on the hook for some pretty costly repairs. We always use a genuine Volvo oil filter, the correct weight, and formulation for your engine's requirements. Anything less than this type of service won't go the distance.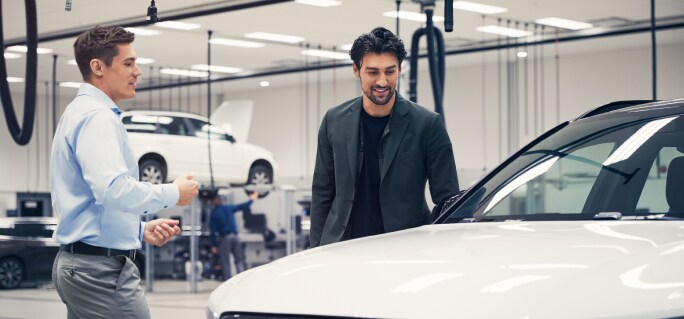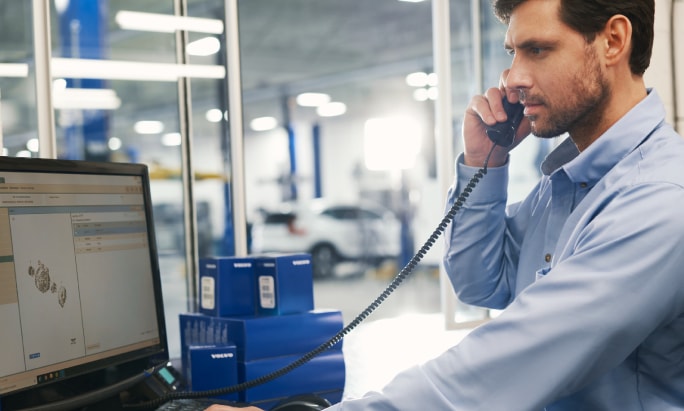 Principle Volvo Cars Helps You Save
Convenience features like scheduling your appointment with Volvo Valet is great because it saves you time. But saving money? That's something we love to help you do. Use our valuable Volvo service coupons to save on your oil change or just about any other service that happens at our facility. Curious about our concierge service? Please speak with a service advisor about making your life as a service customer a breeze.
Set Your Own World Record
The Guinness Book World Record for the highest mileage ever driven in a vehicle belongs to a Volvo P1800. We're talking well over three-million miles and counting. The owner attests that his car was always serviced at a Volvo dealership with strict attention to Volvo oil change frequency requirements stated in his owner's manual. Even if you plan to use your Volvo vehicle near Alamo Heights, it's nice to know that you can easily go a lot further with attention to maintenance.
The Volvo Approved Oil List Keeps Your Vehicle at Its Smoothest
The highest-quality Volvo OEM parts involve the correct Volvo oil type. Our highly-trained technicians can determine it in a heartbeat, but what exactly does "approved oil" mean?
Every vehicle has its nuances; a few test drives near Alamo Heights will make that clear. But under the hood, different engines operate at different temperatures, their internal components move at different speeds, and their construction has slight variances that matter more than you may think.
Every engine oil also has its nuances. The first aspect is viscosity, as engine oil gets thicker or thinner depending on its temperature. The correct Volvo oil type is designed to flow with a specific viscosity at your vehicle's engine operating temperature. This grade varies from vehicle to vehicle, but the second aspect is conventional vs. synthetic Volvo engine oil.
Every new Volvo vehicle rolls off the factory floor filled with synthetic oil, and for most new Volvo vehicles, the recommended oil is Castrol® EDGE® Professional Synthetic Oil.
Volvo vehicles are built with a high-performance engine, and this oil provides the best protection for its precision-crafted components. Synthetic oil goes further for your daily drive in San Antonio, TX. It can extend your oil change interval, flow better in climate extremes, and can even help achieve better MPGs.
When you swing by for an oil change, we'll have the Volvo approved oil list ready and have your car filled with fresh oil in a flash.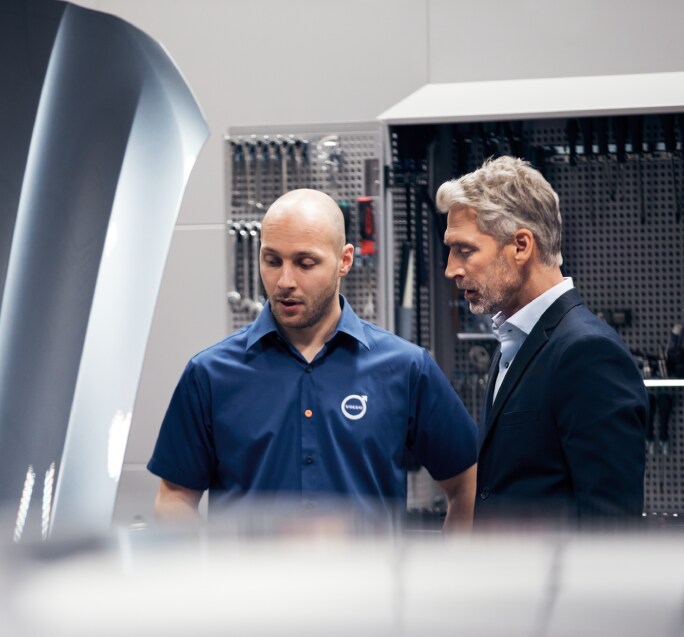 Volvo Oil Change FAQs
No matter what service you come in for, we'll always use superior quality Volvo OEM parts, supplies, tools, and procedures. Even if you don't intend to go three-million miles or more, we want you to know that our technicians are all trained to make your enjoyment last. Here's a quick list of FAQs that most of our customers find pretty helpful when coming in for a Volvo oil change:
Does a Volvo car require special oil?
Yes, she does. Every engine is different and requires different lubrication and filtration materials. If you factor in the 90 years that Volvo Cars has been producing vehicles, that's a lot of different requirements. We'll be able to determine what your year, model, and engine type needs and provide the correct supplies for your next Volvo oil change.
How often does a Volvo XC90 need an oil change?
Depending on your year, engine type, driving style, and climate conditions, Volvo Cars recommends a genuine Volvo oil change between 7,500 - 10,000 miles. Keep in mind that as your vehicle ages, she may need a Volvo oil & filter change more frequently. This is especially true if you are towing a lot or driving in extreme conditions.
Does Volvo Cars recommend synthetic oil?
She sure does! But only when synthetic oil is specified. Older models might require a synthetic blend, while even older models will use conventional oil. If you're unsure about what your Volvo vehicle needs, ask one of our helpful advisors prior to your next Volvo oil change.
See All Of Our Volvo Services In San Antonio, TX:
---
Make an Inquiry
* Indicates a required field
Customers With DisabilitiesWebsite Accessibility:At Principle Auto, we take website accessibility seriously. If for some reason you are having trouble with our website, we are available during normal working hours to assist at (210) 824-3214Adaptive Driving Devices:Principle Auto is committed to providing Adaptive Driving Devices for our customers with disabilities who wish to test drive a car. Principle Auto will use good faith efforts to satisfy requests for particular vehicles to test drive, as soon as reasonably practical, but we will require advance notice for such vehicles depending on the type of vehicle requested and the location. The foregoing timeframes and availability are subject to delays beyond Principle Auto's reasonable control.For customer service inquiries relating to customers with disabilities, please call the main number for the dealership.